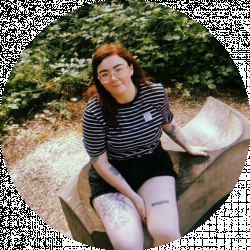 Latest posts by Ella Walsh
(see all)
We all want to ensure that our precious dogs get the best of the best! The best beds, best toys, best life, and best dog food. While choosing beds and toys for dogs is often fun and light-hearted for their owners, many pet owners will agonize and struggle when it comes to deciding on a brand of dog food for their dogs.
For French Bulldogs (or Frenchies as they are also lovingly called), this is no exception, particularly as the best brand of food for your Frenchie often depends on a variety of factors specific to your own French Bulldog. This is also influenced by the fact that French Bulldogs are particularly susceptible to flatulence (or wind) and dry or damaged skin and coats.
Owners often start to struggle as each individual person may advocate for different brands for different reasons, including the age of their dog, their dog's health conditions, the activity level of their dogs, their preference for wet or dry foods, and of course, their budget.
The good news is, while there is some variation in the best food depending on the factors listed above, there are also some key ingredients that you should find within any high-quality dog food brand, which can make your search easier.
What Makes Quality French Bulldog Food?
Any good and nutritious food for your Frenchie should contain;
Lean Animal Proteins (such as Fish and ) assist the production of and maintenance of muscles and ligaments.

Complex Carbohydrates (such as Peas, Beans, Grains, and vegetables) are digested and then used as energy.

A high-quality brand for your should also include a range of fruit and vegetables, both of which help to keep your Frenchie hydrated while protecting your 's kidneys and bladder. Vegetables specifically benefit your by helping to maintain a shiny and, therefore, healthy coat.
Healthy fat should also be an ingredient of any

good

. This can include fat such as Omega 3 (most commonly found in Fish)
A nutritious brand of should also not contain the term "By-product" as this is another term for processed foods, which your Frenchie will have trouble digesting and also will not supply much nutritional benefit for your Frenchie.
You should also avoid any which includes Filler or preservatives as these will be difficult for your Frenchie to process and often lead to an intolerance or allergy.
How Does my Frenchies' Age Influence Their Nutritional Needs?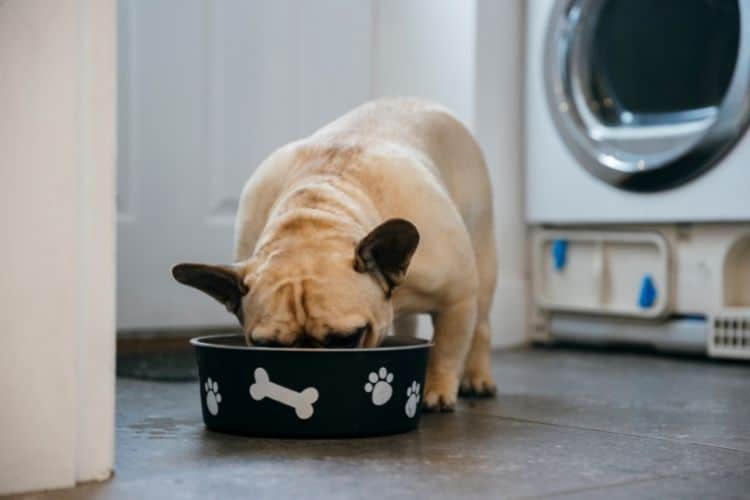 In order to help you select the best food for your own French Bulldog, we will explore the different nutritional needs of Frenchies depending on their age.
French Bulldogs can live as long as twelve years, similar to most other dog breeds. The ages of French Bulldogs can be categorized into three specific demographics as they develop and mature through life. These are French Bulldog Puppy, Adult Dog, and Senior French Bulldog.
French Bulldogs are classed as Puppies when they are aged between birth and twelve months old, as Adults when they are aged between twelve months and ten years old, and as Seniors when they are aged over ten years old. Age is an important factor to consider as Brands will often have the same variation of their dog food, which is tailored to Puppies, Adults, and Senior dogs, which is often found on the packaging or within the title.
Some of the nutritional differences across age groups can be found below;
A

will Puppies require more Calcium than an adult or as they grow at a more rapid rate during their first year.
Both adults and puppies require more calories than senior French Bulldogs as they have a much higher activity level than .

Senior Frenchies require more protein than puppies or adult French Bulldogs as they will struggle to maintain muscle and joint health.
General Guidelines
According to veterinary manuals for

puppies

, you should consider that contains a minimum of 22% protein and 8% fat.
Adult French Bulldogs should consume with a minimum of 18% protein and 5% fat.
Senior French Bulldogs should have adult that is lower in calories while remaining high in protein but should also include glucosamine and chondroitin as this helps to buffer weakening joints and bones.
What About Activity Level and Health Conditions?
Any good specific French Bulldog Dog Food will already have considered common ailments for Frenchies such as flatulence and dry or damaged coats or skin. If your Frenchie has additional health concerns, your vet can provide more specific guidance or additional supplements as well as high-quality dog food.
Activity level is inherently tied to your dog's age bracket as puppies tend to be the most active, followed by Adults and, of course, last of all, Seniors. Of course, each dog's energy levels may be different, so rather than considering different types of dog food consider volume.
If you are feeding your dog a brand of food in accordance with its age, it should simply come down to how much food you provide them with depending on if they are under or overactive for their age.
How Much Does Quality French Bulldog Food Cost?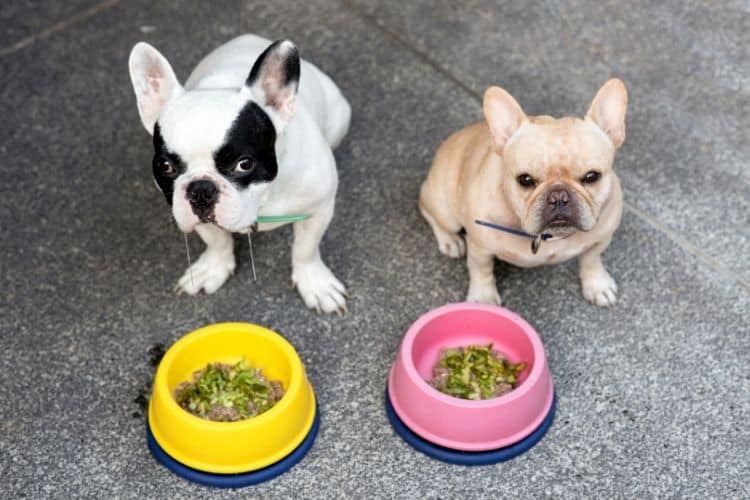 When it comes to our animals, no expense is spared! That being said, it does all add up at the end of the year, especially if you have a particularly hungry Frenchie. The following list will include the best dog food for your Frenchie.
The cost will vary, but that is not to say that there are quality options within your price range. When you find the ideal brand, you should look at different retailers. Pet stores often have points schemes where you may get vouchers for money off your dog food as opposed to buying in your supermarket, for example.
You could also consider any options to order online or in bulk which may save you more in the long run. That being said, let's review some of the best options to keep you and your Frenchie healthy and happy!
The Best

Puppies

for
Here are the criteria I used in order to select the following best buys in terms of food;
Quality ingredients
A good protein to fat ratio
Affordability
Tailored to small breeds
Minimal by-product usage
Pros
From a well established and research focused Brand that is partnered with Veterinary schools
The brand considers the age, size, and lifestyle of your Frenchie and so is suitable for
Includes a range of Antioxidants such as Vitamin E

It contains highly digestible proteins.

It is specifically tailored to promote – a known issue for Frenchies.
Includes fish oil as an ingredient and therefore includes

No fillers or by-products

It meets recommended Protein and Fat suggestions- 28% Protein, 18% Fat, 3.3% Fiber.
Cons
It is exclusively dry – and some dogs prefer a mix of wet and dry foods

Slightly expensive

Larger KibbleKibble can be hard to chew
Holistic Select Small Breed Grain Free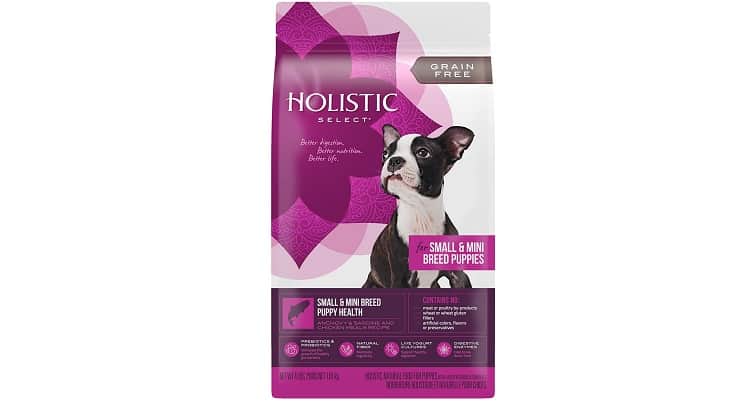 Pros
Contains above average and fat levels required for the growing
Variety of and Anchovy

High-quality carbohydrates such as Pumpkin and Legumes

Grain-free for Puppies who struggle to digest grains or with sensitive stomachs
Cons
The variety of both and Fish means that this may be unsuitable for Puppies with intolerances or allergies.

Slightly higher levels of carbohydrates than other brands

only
The Best for an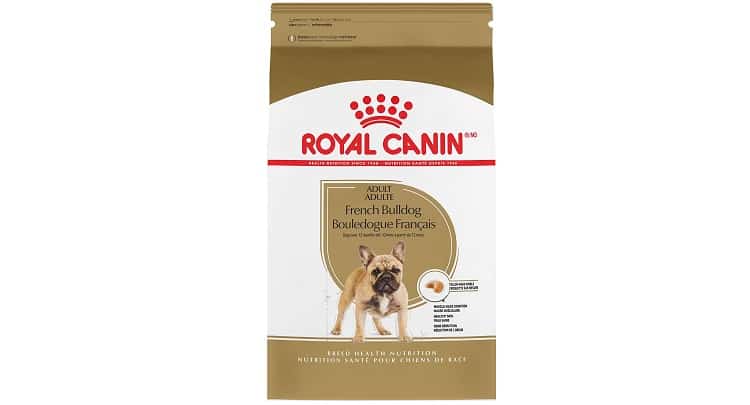 Pros
From a well established and research focused Brand that is partnered with Veterinary schools

The brand considers the age, size, and lifestyle of your Frenchie.

The range of proteins promotes , which helps reduce flatulence which is a common struggle for Frenchies.
Small sizes mean that this particular brand is easy for French Bulldogs to chew, specifically for those with small snouts, as this is a common issue for Frenchies.

It meets suggested requirements for French Bulldogs -24% Protein, 16% Fat, 3.4% Fiber.
Cons
Slightly expensive

only
It contains "By product" rather than all-natural
Purina Pro Plan Adult Small Breed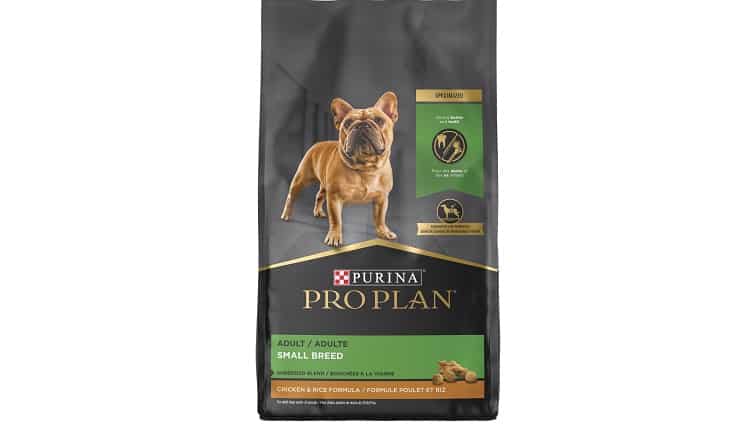 Pros
It contains Calcium, phosphorous, and a range of other minerals which help maintain strong bones and teeth

Promotes digestive health as it contains prebiotic fiber

Has small-sized KibbleKibble to assist safe chewing for French Bulldogs

It contains and vitamin A, which helps maintain good skin and coat

Has also got a Lamb and Rice option
Cons
The inclusion of shredded bits sometimes can mean that French Bulldogs selectively eat, although if you intend on sticking to this , this should not be an issue.
The Best for Seniors
Purina Pro Bright Minds 7+ Years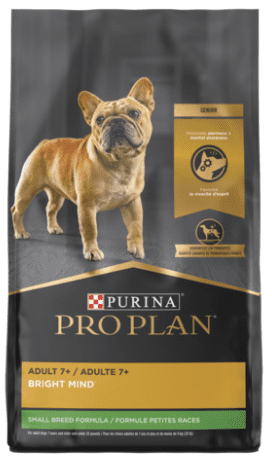 Pros
Has extra Calcium to help maintain healthy bones and prevent brittle bones as 's age

It has an ideal protein to fat ratio of 29% protein and 16% fat

Botanical Oils helps to promote mental activity and to remain alert as 's age, and this begins to slow

Relatively inexpensive

Small KibbleKibble makes it easy to chew and also to pick up for Frenchies who have small snouts

It contains to help joint health and mobility as your ages
Cons
Contains as a By product, this is often low-quality scrap material from Chickens

It contains Corn as a grain which is not a high-quality grain

only
FAQs
Question: Why Do French Bulldogs Need a Specific Diet?
Answer: French Bulldogs have small snouts and a different shaped and sized jaw when compared to other breeds of dogs. Specific brands will consider this when designing the size of their Kibble in order to make the Kibble easy to not only pick up but also easy for the dogs to chew easily without challenge and giving up or the risk of choking.

French Bulldogs are prone to dry skin and flatulence, which means they need food that would account for this, such as Omega 3 and Vitamin A and E, which are often included in breed-specific food in order to prevent these conditions.
Question: How Do I Know if I Should Select Puppy, Adult, or Senior Food?
Answer: Generally speaking, Puppies are up to twelve months old, Adults are up to seven years old, and Seniors are aged seven years and onwards. With this in mind, if you are adopting or rescuing a French Bulldog, you should get a close estimation, if not the exact age, as this will influence the food they need.
Question: What if My Dog is Under or Overactive?
Answer: You should stick with the correct age bracket listed on the specific food brand for your Frenchie, as this is thoroughly thought out and in accordance with your Frenchies development and needs. Although French Bulldogs are often considered as an energetic breed, energy levels can vary between individual dogs and also can slow in later life as dog's age. When feeding, this comes down most likely to portion control. Dogs who burn more energy are likely to remain hungry, while inactive dogs often need less food. If you are unsure, your vet can aid you with measurements.
Final Thoughts
While there are a variety of factors to consider when selecting the correct food for your Frenchie, Royal Canin is a reliable and scientifically tried and tested brand that specifically tailors its food for the needs of a French Bulldog, although they can be expensive.
Their ingredients are shown to have high-quality proteins, carbohydrates and vitamins, and minerals. This is true regardless of the stage of life your French Bulldog is in (Puppy, Adult, or Senior). If you are shopping with a budget in mind, however, this is still an option.
I would recommend shopping around if this is the case; websites such as Amazon often offer cheaper alternatives than local stores, although pet stores and established grocery stores often have points or voucher systems that can help you save money in the long run.
If you need to select a lower-priced brand for your Frenchie without compromising on the quality, you can also consider Purina is another tried and tested brand; although it includes some by-products, it still reaches the recommended requirements for both protein and fat for your precious Frenchies.