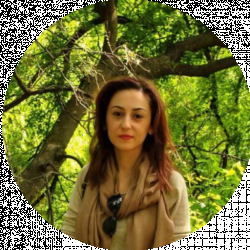 Latest posts by Alexandra Gavrilescu
(see all)
Bulldogs are great pets due to their charming personality traits. Still, making sure they are always occupied, happy, and entertained could become a challenge. These dogs require special toys that they can play with considering they have a unique mouth structure combined with a flat face.
In today's article, I have chosen some of the best bulldog toys and I have mini-reviewed each of them to help you discover which option you should choose for your pet. I have also written a short buying guide so that you know what to look for when shopping for bulldog toys.
Finding the Best Bulldog Toys – What to Look for
Buying the right toys for your bulldog isn't easy because this dog breed features a special facial structure. I'm sure you don't want your dog to have a hard time trying to pick up a toy with its mouth. Here are the three unique characteristics that make the shopping process a tad complicated:
Breathing problems – vigorous and intense play isn't recommended for bulldogs because they often deal with breathing issues. So, the best types of toys are those that your dog can chew on while laying around on the floor or those used for short bursts of enthusiastic play;
Short muzzles – all bulldogs have short muzzles that can lead to breathing problems and even chronic discomfort. So, choose wisely when it comes to bulldog toys;
Crowded teeth – most bulldogs, if not all, have crowded teeth so the area between their jaws isn't very spacious. Therefore, treats and toys should have the proper size and shape.
Things to Consider when Purchasing Toys for Bulldogs
Now, after revealing all the things that could cause problems in picking the right toy for your bulldog, it is time to offer you several considerations that you should remember when you shop for those toys. Always choose those items that are easy and fun for your bulldog to handle and play with.
a. Shape
The shape of the toy is essential because of the bulldog's crowded teeth and short muzzle. Pick those options that stick up from the ground so that they can go into your pet's mouth without any effort. If you opt for balls, purchase those with irregular shapes or with pockets in which the dog can place its teeth.
b. Materials
There are countless choices when it comes to fabrics that dog toys are made of. Some are softer like foam or cotton while others are manufactured from harder materials such as plastic. It also depends on what your dog likes. Some bulldogs love to play with cuddly toys whereas others enjoy chewing their toys.
c. Durability
Most bulldogs are pretty lazy so they lie around on the ground and keep on chewing their toys instead of running after them. Despite their crowded teeth, bulldogs have strong jaws so their bite is also strong. This can tear a toy apart pretty quickly, especially if it's made of soft materials.
The toys you choose to purchase must be resistant to moderate or even aggressive chewing that won't break them down.
Guidelines on How to Keep Your Bulldog Properly Entertained
First and foremost, you should know that bulldogs are quite lazy and they don't really need a lot of physical activity compared to other dog breeds. To protect your bulldog from serious breathing issues, it's best to focus only on moderate exercise. For instance, one short daily walk will suffice.
In terms of playtime, half an hour is more than enough for this breed. So, short walks and brief play are what your bulldog needs to remain healthy and happy. If you see your dog tired, you should give it a break, offer it some water, and let it rest.
Bulldogs should interact with other dogs for their well-being. These dogs love to socialize with other pets as well as new people. You can find other friendly dogs at dog parks where your best friend can find its desired social interaction.
Pay attention to extreme weather conditions. Bulldogs are more sensitive than other dog breeds when it comes to both cold environments and high heat. Hot temperatures will probably worsen their breathing problems. So, during hot summer days, you should take your pal for a walk early in the morning or later in the evening.
To keep your bulldog warm during winter days it's wise to cover it with a dog coat.
Besides the aforementioned problems, there are other potential risks, too. Bulldogs can suffer from arthritis or some of them can even become deaf. Obviously, all these health problems will affect the way these dogs play. Therefore, becoming aware of your dog's conditions and taking them into consideration will help you adjust your pet's activities accordingly.
Main Types of Bulldog Toys
Dog toys are very diverse. There are categories and sub-groups created by experts. One company divided dog toys into five groups based on the product's main purpose:
Training toys – these help your bulldog with its teething and trains it so that it knows the proper items that it can chew on;
Enrichment toys – also called treat-dispenser items, these toys will keep your dog entertained while also providing mental stimulation. With these toys, your pet will never get bored;
Interactive toys – these are more complex toys, the kind that helps you create a strong and lovely bond with your pet. This category consists of toys such as those used for games like fetch and tug;
Self-amusement toys – these toys are normally more durable and stronger so that your bulldog can safely play with them when it's home alone. Still, at least at first, when the toy is still new, you should always supervise your dog's playtime to see if that particular item is truly safe for your pet;
Comfort toys – all plush toys are considered comfort items but other items that your dog grows fond of and it sleeps with them could also be included in this category.
The Best Bulldog Toy Brands to Consider
I've chosen the following products based on their popularity and consumer reviews. They are listed in no particular order.
1. Benebone Wishbone Chew Toy
This dog toy can be purchased in three different sizes and there are three available flavors: chicken, peanut, and bacon. My bulldog's favorite one is the bacon variety. He keeps chewing on it all the time. This toy entices your pet to chew and play. It is manufactured in the US and meets all the quality control standards.
The design features a curved shape which allows your bulldog to pick the toy up with ease and move it around as they like. Simply put, this shape encourages the dog to use it. These fake bones are durable so your dog won't be able to break them when it chews on them.
This cost-effective dog toy is suitable for bulldogs that weigh between 30 and 90 pounds. If your dog is an aggressive chewer, you should certainly consider buying the Benebone toy.
Pros
The flavor is quite intense and nice and it is spread all over the bone;
You can choose from three different sizes and flavors and see which one becomes your dog's favorite;
The design is curved which makes this toy convenient and easy to pick up;
If you're looking for cost-effective dog toys, this one could be a great option.
Cons
It can be a bit too hard to chew for younger dogs;
Even the largest available size might still be a tad small for very big bulldogs;
It might get slimy.
2. Multipet Duckworth Duck
The Multipet plush duck is very soft and it is a great choice for pets that are into comfort toys that are excellent cuddling items. Although it is quite large, this toy duck is lightweight so it will be easy for your bulldog to carry it around and have fun by playing with it.
The duck features a squeaker in its middle area that will attract your pet to it and keep it entertained for a long time. The part with the squeaker is the thickest one of all the toys so don't worry because your dog won't be able to break it.
This toy has a bright yellow color which makes it very easy to spot and each of its parts has a different texture: the feet are different from the rest of the body. It is a highly convenient toy since it's machine-washable.
Pros
The squeaker is a nice addition and it isn't very loud or annoying;
It is a great toy even for younger bulldogs because it is lightweight;
This is a very nice cuddly plush toy;
Besides the yellow color, you can also choose from other available hues, all of which are bright and eye-catching: blue, pink, green, and purple;
The color will be appealing to your dog;
It is very easy to maintain and clean.
Cons
According to a few dog owners, the feet area has pretty fragile seams that could rip open;
The squeaker might break after several washes;
This is a fragile toy that's not meant to be offered to aggressive chewers.
3. Zogoflex Tux Dog Chew Toy by West Paw
This chewing toy has a unique shape and has a raised center. Its ends are rounded as well as heavier so, all these features combined will make it very easy and comfy for your bulldog to pick up, handle, and play with this item. It is very durable and resistant to any potential wear and tear caused by heavy chewing.
There are two available sizes and three color options to choose from. It's always a good idea to fill the inside part of the toy with your dog's favorite treats so that your pet's desire to play with this toy will increase. You can even go to the next level and challenge your bulldog by inserting frozen treats inside the toy.
The Zogoflex chewing toy was created and manufactured in the US and it is FDA-compliant. You can easily clean the toy in the dishwasher. Dog owners can purchase their desired colors choosing from the following ones: tangerine, aqua, or granny smith.
Pros
You can stuff this toy with your pet's favorite and most delicious treats;
You can clean it in the dishwasher;
There are multiple available colors and sizes to choose from.
Cons
It might not be the greatest choice if your dog is a heavy chewer;
It doesn't work well with smaller dog treats;
This dog toy costs more compared to other similar products.
4. Wobble Wag Giggle Ball
The Wobble ball has no less than 6 clutch pockets all around it so that your bulldog can easily pick it up, chew on it, or toss the ball around the house. There's also a tube inserted in the ball that creates noise whenever your dog plays with this toy. It keeps your pet happy and entertained.
The ball is created from a vinyl material that's durable yet slightly flexible. Due to its fabric, this dog toy will last for a long time regardless if your dog plays with it inside or outside. There are two versions in terms of colors: the original one that features an appealing green color and the white with blue stripes ball that glows in the dark.
It is a lightweight ball that works great for both younger and senior bulldogs. Still, aggressive chewing might destroy the ball's outer layer in time.
Pros
This dog toy has many pockets in which your dog can stick its teeth to lift the toy up;
The ball makes noises to attract your bulldog and encourage it to play some more;
There are two available versions, both of which are very eye-catching.
Cons
It might not be the best toy for bulldogs who like to chew aggressively;
More sensitive or nervous dogs might not like the noise made by this toy;
There's only one size available for purchase.
5. Hartz Dura Play Dog Toy
These bacon-scented bone toys made by Hartz come in four available shapes and sizes and there are two different bright colors that you can pick from: blue or green. They are easy to spot and carry by your bulldog. Your pet can play with these toys even in the water or when the whole family enjoys a hot summer day at the pool.
The bacon scent attracts your pet and makes it want to play with it. You can either buy individual toys from Hartz or opt for the multipack version. These products are said to withstand biting and chewing without tearing apart. The colors are very bright and cheerful.
Pros
There are four different sizes, from small all the way to large, with medium and medium-large options in between;
There are several available shapes: bones (which are the most popular ones), balls, rockets, discs, dumbbells, boomerangs, and more;
These dog toys are made from durable rubber which is also flexible and great for chewing purposes;
You can choose from numerous colors: green, blue, red, pink, and orange;
This toy is easy to clean and wash.
Cons
The squeaker from inside the toy could break or die after just a couple of weeks of intense use;
Some dog parents said that the foam might get out over time;
Foam coming out leads to sticky or slimy toys.
How to Find the Best Bulldog Toys – Frequently Asked Questions
How Should You Keep Your Bulldog Entertained?
There are many effective and fun ways in which you can entertain your bulldog:
– Play hide and seek with your pet – this playful game is a great method to keep your pup entertained while also helping it to maintain a healthy body and a well-developed mind;
– Play fetch – this is a classic game to play with your dog and it is also an amazing physical activity for your pet. Your bulldog will love this game because dogs already have a natural instinct when it comes to hunting;
– Give it a new toy – dogs, just like us, also get bored with their toys after a while. So, you should give it a new toy that your bulldog can play with and chew on. Including new toys in its playtime will stimulate it mentally;
– Walk it to new places – changing the place where you go for a walk with your dog will keep it happy. Bulldogs love to explore new locations because they are eager to learn and discover something different. It is a great way for them to mature.
What Toys Could Resist to a Bulldog's Bite?
It's difficult to guess what type of toy will make your bulldog happy but also resists a long time despite being chewed on repeatedly. Bulldogs are known for their powerful jaws so toys that are too soft might not be the ideal choice.
Most manufacturers mention whether or not their products are resistant to heavy-duty chewing. Still, the most reliable sources, in my opinion, are the reviews and comments that dog parents publish online.
How Often Should I Replace My Bulldog's Toys?
Toys make our pets happy and healthy due to physical activity but, at the same time, we need to keep our dogs safe while they're playing. For that reason, we need to replace those toys that present wear or tear and believe me when I say that even the most durable ones will eventually break.
If the toy has multiple damage signs, you should throw it away and purchase a replacement.
What Size Should Toys for Bulldogs Be?
Dog toy designers will normally include certain guidelines and recommendations when it comes to the dog breeds their toys are most suitable for. Bulldogs can be considered medium-sized dogs but their bite is extremely powerful. However, their teeth are crowded so there isn't too much space in a bulldog's mouth for it to grab large toys.
So, choose those products that aren't significantly larger than your dog's mouth.
How Can You Tell If a Bulldog's Toy Is Safe?
Bulldogs will chew on all its toys so, it is very important to purchase only those items that are free of harmful materials that could be accidentally ingested.
What to Consider When Purchasing a Toy for Your Bulldog?
Before you decide what toy to buy for your bulldog, you should keep in mind a few essential aspects. These factors have a lot to do with both health and compatibility:
Chewing habits – some bulldogs like to just play with their toys without chewing them. They simply move these items around the house or toss them in the air. Even if they catch a toy with their mouth, they don't tend to chew on them too much. Others do the opposite and they are called heavy chewers. The second situation requires sturdier toys;
Age – this is another important aspect to consider because as puppies, bulldogs have more fragile teeth compared to senior dogs. So, softer toys are suitable for younger dogs whereas sturdier materials are better for adult bulldogs;
Size – if the toy is either too small or too big for your bulldog's mouth, it won't play with it or it might represent a dangerous hazard that could lead to dental wounds or even choking.
How to Find the Best Bulldog Toys – Final Thoughts
Bulldogs are mostly about comfort and cuddly toys. They love to sit down and chew on their toys because that activity helps them relax and avoid breathing troubles. Interactive toys could be the answer for a well-stimulated mind, especially when your dog is taking a break from walking or exercising.