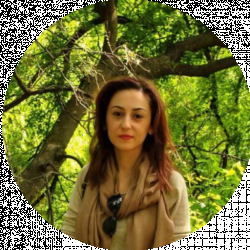 Latest posts by Alexandra Gavrilescu
(see all)
Although some people might find adult English bulldogs a tad intimidating at first, we are all crazy in love when it comes to English bulldog puppies. They are cute as a button. It sounds impossible for me to think that these adorable dogs were originally created through complex breeding processes to fight against bulls.
English bulldogs are loving and loyal pets so they are worthy of your attention, care, and affection. To grow and develop properly, these irresistible puppies need the best food you can afford.
Below, I will present some popular food options for English bulldog puppies as well as certain aspects you should consider when purchasing these products.
Top 5 Best Food for English Bulldog Puppies
The following products weren't listed in any particular order.
Puppy Vantage Dry Dog Food by Earthborn
The Earthborn dog food is a dry and grain-free option. If your puppy is allergic to gluten, then this is a quite brilliant choice. It comes with all the necessary nutrients that young dogs need to improve their vision and develop strong and healthy.
Pros
This product contains vitamins and other essential nutrients;
It helps if your dog has itchy or dry skin;
It is an important source of meat-based protein but also contains nutritious non-meat ingredients like egg and peas;
Some of its ingredients such as spinach and blueberries are full of antioxidants and very healthy;
The variety is delicious due to its chicken and fish combo.
Cons
It contains 18% fat which can be a tad too much for puppies who don't have a very active lifestyle.
Nutrisource Puppy Food
The Nutrisource dog food is good for all small and medium-sized puppies, including English bulldogs. The product is crafted with a lot of care and attention to detail. This dog food will certainly meet all your high standards and expectations. It is marketed by a reputable brand and it's pretty affordable.
Pros
These food pieces are little kibbles that are easy to chew and swallow;
The main ingredient is a premium one: low-ash milled chicken;
This puppy recipe contains healthy Omega acids;
The formula comes with 32% protein sourced from premium meat;
It is enriched with many healthy vitamins for your puppy's proper development.
Cons
It contains a tad too much fat: 21% so it might not be the best choice if your puppy is a sedentary dog.
Canidae Pure Dog Food
This grain-free dog food formula made by Canidae is a premium product created especially to meet your puppy's needs. It is free of gluten so it is the ideal choice for puppies with sensitive stomachs. Some of its delicious ingredients are lentils, chicken, and egg. This is hearty and wholesome food for your little English bulldog.
Pros
The ingredient list is short and sweet, full of wholesome components;
It is packed with vitamins and fiber from its tasty ingredients, including sweet potatoes;
The primary ingredient is real chicken, followed by other real elements like fish, peas, and lentils;
Your puppy won't have troubles digesting this formula due to the fact that it contains probiotics;
It contains 30% protein and only 12% fat.
Cons
If your pet has a very active lifestyle, the fat contained by this product might not be enough for your dog's nutritional needs.
Natural Balance Limited Ingredient
This Natural Balance puppy food is a duck and potato formula that's great for your English bulldog. I guarantee that your pet will simply adore the delectable taste of this product, mostly provided by its duck content.
The manufacturer crafted this dog food to lower the ingredient number your puppy is usually exposed to. Besides duck, Natural Balance is also marketed in other protein-rich varieties that contain salmon or bison.
Pros
It doesn't contain any filler ingredients; all its ingredients are healthy, nutritious, and safe for your pup;
The kibbles are small enough for your young dog to chew;
This product contains premium protein from high-quality meat; in this case, it contains duck;
It is said to promote proper cerebral development due to its DHA;
All the colors and flavors included in the formula are natural.
Cons
Some puppies cannot digest potatoes so, if this is your dog's case, this formula isn't the right one for it;
Other similar products contain more protein; Natural Balance comes with only 22.5%.
Complete Health Puppy Food by Wellness
Now we're talking! Wellness Complete Health is one of the greatest food choices for your English puppy. It contains wholesome ingredients such as chicken, oatmeal, and salmon, together with other nutrients and vitamins. It is a grain-free puppy formula and it contains DHA which supports your dog's health.
Pros
The main ingredients of this products are boneless chicken, garbanzo beans, peas, and lentils, all of which are full of protein and delicious;
It contains a high amount of protein of 32%;
Wellness Complete Health is made with whole and authentic veggies and fruits like sweet potatoes, apples, and carrots;
It also contains lower amounts of fat that are naturally preserved; it has 18% fat which is a normal and healthy amount for your puppy;
This product is formulated with salmon oil which represents a great Omega acids source.
Cons
One dog owner said that his pet started to have watery fecal matter after eating this dog food but other than that, I couldn't find any negatives about this product.
Things to Keep in Mind When Buying Food for Your English Bulldog Puppy
There are so many amazing dog food choices out there so I get that you might feel overwhelmed by them. I understand that which is why I decided to write this piece today to help you find the best products that meet your pup's needs.
Here are the first few things you must consider before buying dog food:
Adult English bulldogs may be bulky but they still are medium-sized dogs. Puppies are even smaller, obviously. Their height is important but not as important as their weight. So, decide on a dog food brand based on your pet's weight rather than its other measurements;
The calorie requirements of an English bulldog vary a lot from one dog to another based on the pet's activity level, genetics, and whether or not it has been spayed or neutered.
How to Find the Best Food for Your Puppy
The most delicious dog food isn't necessarily the healthiest one too. Your pooch might enjoy its snacks but that doesn't mean you should give it too many at once. You're the pet's parent, so you should be the responsible one to make nutritious choices for your dog.
Fortunately, with so many amazing options on the market, you don't have to sacrifice taste when you purchase healthy and nutritious dog food. Here are the main aspects to consider before buying these products for your English bulldog.
Protein for Muscle
Puppies and young dogs will always need to consume a higher amount of protein as well as fat compared to the dietary needs of an adult or senior dog. Still, all dogs need protein. Healthy sources of protein contain essential amino acids that help your pup to grow and develop properly.
A good amount of protein for your puppy should be around 28% or even more. Choose products with good-quality protein sourced from real meat, boneless chicken, fish, etc.
Fat for Energy
Fat is good for a puppy but only in reasonable amounts. Healthy food options contain variable fat amounts that range between 14% and 16%. This interval is great for developing puppies that are always actively playing.
However, you may have already noticed that certain dog food varieties contain higher fat amounts that range up to 18% or even a little more than that. That alternative isn't really an issue as long as your puppy exercises every day by walking a lot, running, playing, etc.
Your pet must receive the right amount of fat on a daily basis to achieve the proper level of energy. If the product doesn't have enough fat, your pooch might not develop well. On the other hand, if it consumes too much fat, it might become obese. So, balance is the key here!
Vitamins and Minerals
When searching for the best food for your dog, make sure the product you're about to get has enough calcium. Some of the best brands provide at least 1% calcium in their formulas. I am personally a huge fan of both minerals and vitamins because they keep your puppy healthy.
According to experts, some of the most important vitamins dog food should have are A, K, B, C, D, and E. But make sure they all come from wholesome ingredients such as veggies and fruits instead of supplements. Real greens also contain fiber that leads to a healthy digestive tract.
Once your puppy grows and becomes an adult, it won't need as much fat and protein anymore. For adult dogs, your main concern is to avoid obesity by maintaining a healthy weight.
FAQs
Question: Do English Bulldogs Need to Eat Weight-Loss Food?
Answer: If you see that your pet starts to gain a lot of extra weight, you should go to see a vet and find out his or her expert opinion. If your concern turns out to be true, the vet will certainly recommend some dietary and lifestyle changes for your puppy.
Moreover, he or she will probably suggest a more active life and more exercise for your dog.
Even if you must feed your dog with weight-loss food, you shouldn't worry that much because there are many choices available on the market. Still, you can avoid these problems by not overfeeding your English bulldog.
Question: What Are the Most Common Health Issues of English Bulldogs?
Answer: When we're talking about English bulldogs, we're referring to brachycephalic dogs. That means they have short noses and that could lead to several health problems such as breathing difficulties. Some bulldogs might even experience challenges in cooling down their body temperature.Being your dog's owner, it is your responsibility to take good care of your pet and that means you should make sure it is getting the proper amount of healthy food and enough exercise.
Question: How Many Calories Should Your English Bulldog Puppy Consume?
Answer: Feeding your puppy correctly is based on its needs in terms of calorie intake. So, don't measure the food in cups but rather consider the calories of one sizing or portion. Different brands and products contain various ingredients. Therefore, the number of calories will also vary.
An English bulldog normally consumes around 1145 calories each day. Still, your pup might need a different calorie intake. This isn't a standard number that suits all dogs. This number is linked to your pooch's age, weight, and activity level.
For instance, if your pet is very active all day long, it might need more than 1200 calories per day, whereas a more sedentary pet, puppies, and senior dogs will only need to consume around 940 calories per day.
Question: What Are the Healthiest Ingredients in Dog Food Products?
Answer: To maintain its health, your English bulldog puppy needs protein, minerals, vitamins, and carbohydrates. Fat is also essential but make sure to don't exceed the proper amount.
When you're buying food for your pet, you should look for the following ingredients: legumes, veggies, whole grains, authentic meat, and beans.
Question: What Ingredients Should You Avoid in Dog Food?
Answer: You should never feed your English bulldog puppy with products that contain the following ingredients: heavy grains, corn-based compounds, soy, and wheat. This rule should be followed because this dog breed tends to develop many food allergies quite easily.
Question: What Other Dog Food Products Are Good for Your English Bulldog Pooch?
Answer: Besides the ones I've already discussed above, there are also other alternatives worth considering:
Grain-free High Prairie by Taste of the Wild – this dry dog food is made by a reputable and popular brand that markets very tasty and healthy products. It is a great formula for sensitive puppies;
Smart Puppy dog food by Iams Proactive Health – this is another dry food for dogs that's recommended by many vets all over the US. It is rich in protein, antioxidants, vitamins, and other superfoods;
Artemis Fresh Mix – this is another amazing choice for your English bulldog puppy because it's full of high-quality protein sources that derive from chicken and fish meal, salmon, turkey, and duck.
Best Food for English Bulldog Puppies – Final Thoughts
The best food that you should consider for your English bulldog puppy is one that comes with all the necessary nutrients that your pet needs to grow strong, healthy, and happy.
Choose products that have the right amounts of protein, fat, and carbs. Pick those food options that contain plenty of vitamins and minerals.
Also, paying a little extra to get something made by a trusted and well-known brand might be worth the money. Natural Balance, Nutrisource, and Wellness are all reputable brands that market good-quality dog food.