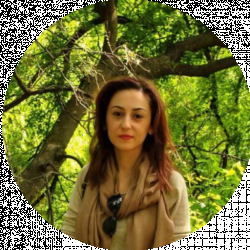 Latest posts by Alexandra Gavrilescu
(see all)
It's almost impossible not to love French bulldogs with their tiny bulky bodies, bat-like ears, and those mushy little faces. A French bulldog puppy isn't cheap but this cute bundle of joy is worth the money. Once you bring your pooch home, you become responsible for its health and well-being.
Therefore, you must know the best ways to take good care of it. One way to do that is by finding the best pet insurance you can afford. An insurance policy will save you a lot of money, stress, and trouble if, God forbid, your pet suffers from a number of illnesses or injuries.
There are many options available out there when it comes to pet insurance companies and policies.
So, you must learn a thing or two before purchasing one of those services. Keep reading to find out all you need to know on how to protect your dog and keep it happy and healthy.
Top 6 Best Pet Insurance Options for French Bulldogs
1. Pets Best Health Insurance
Pets Best is a great insurance company for your dog that's also pretty affordable. Depending on several factors such as your pet's age, your location, etc., you might pay a monthly fee of $37 to $54.
You can purchase this insurance policy for your Frenchie, regardless of its age because this insurer doesn't apply an upper age limit.
Their plan covers a lot of potential situations like different illnesses, including cancer, emergencies, and almost any other problem your dog might go through.
Their claim repayment time is approximately 8 days. In some cases, you might have to wait for more than that, during those periods when the influx of demands is high.
Pros
It is a very affordable insurance plan;
They have a Pet Helpline that you can access to contact one of the vet experts they collaborate with;
The company covers pet travels in the following countries: the United States, Puerto Rico, and Canada;
All pet owners who become this company's clients will benefit from a money-back guarantee that lasts a whole month;
Their plan even covers routine care interventions;
If you have more than one pet, you will receive their multi-pet discount of 5%.
Cons
The waiting period is 3 days in case of accidents and two weeks for illnesses;
Once your dog ages, the premium fee will increase;
In case of CCL injuries, the waiting period is 6 months;
Other similar companies offer shorter claim repayment periods.
2. Embrace Pet Insurance
Embrace Pet is an insurance company that's great for covering pre-existing health conditions that are curable. Their reimbursement percentage ranges between 70% and 90%. This is a great competitive advantage because most dog insurance companies don't cover health problems that already exist.
This insurer covers a lot of problems, from foreign body ingestion to broken bones. They even include your Frenchie's breed-specific illnesses in their insurance plans.
Pros
You will get reimbursements for processes such as training, preventative vet care, grooming, and more;
They cover curable pre-existing conditions and exam fees;
You can contact their support representatives 24/7;
Their multiple-pet discount is 10%, higher than the one offered by other companies;
There's also travel coverage for when you take your dog outside the United States.
Cons
There's an enrollment fee of $25 as well as a monthly transaction fee of $1;
If you want the unlimited claim option, you must call to obtain it;
In case of accidents, you'll have to wait two days.
3. Healthy Paws Pet Insurance
Healthy Paws is a great insurance option for your French bulldog because the company provides the best value for the money. Their premium prices are usually lower than those of other similar insurers. Based on your location and your Frenchie's age, you should pay a monthly fee of $44-$81.
You will receive unlimited benefits without any annual, per-incident, or lifetime caps. Once your deductible is paid, there will be an unlimited amount of your policy's reimbursement.
Pros
All claims can be easily submitted through the company's app or on their website;
It covers all travels within the US and in Canada – for a duration of up to 3 months;
Their email response time is amazing;
You can make an unlimited number of claims.
Cons
For illnesses and accidents, you must wait 15 days which is a lot;
Processes such as behavioral therapies and vet exam fees aren't included;
There's no wellness plan;
You will have to cover an enrollment fee of $25;
If you live in New York and your dog is older than 4 years, you won't be able to enroll your pet.
4. Figo Pet Insurance
Figo Pet Insurance is a company that provides comprehensive coverage for your dog, regardless of your location in the United States. They rely on a three-tiered coverage system that's very straightforward.
Based on your desired level of protection, you can choose from three policy caps: $5,000 of yearly benefits, $10,000 of yearly benefits, or the unlimited version.
Pros
The company has its own Pet cloud app that offers clients 24/7 access to an artificial intelligence claims assistant or to an actual vet;
Their comprehensive coverage is their main strong advantage;
You will benefit from this insurer's exceptional customer service.
Cons
It is a relatively young company so perhaps some of you might not trust it yet;
Compared to other similar service providers, Figo has received a lower BBB rating.
5. PetPlan Pet Insurance
PetPlan insurance is one of the most popular and biggest insurers in the US. They offer customizable coverage plans so you will be able to choose the one that suits your dog's needs the best.
In order to receive all the benefits their policies offer, you need to submit the claim no later than 90 days after your Frenchie received its treatment.
Pros
The company has received a BBB rating of A+;
You can also submit your claim via their app which can be downloaded on both Android and iOS devices;
If you buy one of their plans online, you will receive a 5% discount;
You can travel with your Frenchie all over the United States as well as in Canada because this insurer covers those travels.
Cons
There's no multi-pet discount which is surely a disadvantage;
If you want to become eligible for coverage, a vet must see your dog within two days since you notice any symptoms;
You must take your French bulldogs to annual check-ups if you want the coverage to apply.
6. Trupanion Pet Insurance
Most pet health insurers are pretty tricky to decipher but Trupanion claims to be different. They offer one simple plan that covers up to 90% of your pet's health expenses.
There are no payout limits. Instead of an annual deductible, this company applies a per-incident deductible. There's the option for the insurer to pay directly to your vet's clinic.
Pros
Covers all dogs, regardless of their age and size;
Their coverage includes injuries, illnesses, accidents, and hereditary conditions;
It is available all over the US;
It even covers diagnostic testing;
The claim process is simple;
The company applies a 30-day money-back guarantee.
Cons
Their fees are higher than those of most of their competitors;
They don't have a mobile app;
You must pay an administration fee of $35 – at least, it's a one-time payment;
The waiting period is 30 days which is longer than the 14-day period that other companies offer.
Main Types of Dog Insurance Policies for Your French Bulldog
Here are the main types of pet insurance policies:
Accident-only insurance policies – this type is the most affordable insurance policy for your pet. It normally covers accidents that lead to emergency illnesses or injuries. One example would be poisoning;
Maximum benefit policies – for your peace of mind, you should get wider coverage and this type of policy offers exactly that without breaking the bank. It has a maximum amount limit but no time limit so you can make the claim whenever you find a moment to do it;
Time-limited policies – this is another cheap insurance policy for your Frenchie that's conditioned by a deadline. There's also a maximum coverage amount for each condition;
Lifetime pet health policies – the most expensive type of coverage also provides the highest number of benefits. With this policy, you can cover your pet for any injury, illness, and vet expenses for the rest of its life.
How to Find the Best Health Insurance Company for Your French Bulldog
Here are the things you should consider before choosing a pet health insurance company. You must first understand the way these businesses work. Otherwise, the whole thing can become costly.
The Enrollment Rules
Many insuring companies offer lifetime coverage. However, your French bulldog might not be eligible if it's either too old or too young. Also, most insurers require pet owners to take their dogs for a pet examination which is usually one of the first few steps of their enrollment process.
Coverage for Different Types of Treatment
This aspect varies a lot from one company to another, based on the insurer's policy. For instance, accident-only plans are affordable but they only cover mishaps and certain injuries while leaving out routine check-ups and other illnesses.
Another interesting fact that I've discovered during my research was that some companies require the pet owner to pay extra for continual care in case the dog develops a health problem that needs special attention and prolonged treatment.
Payout Limits and Deductibles
Deductibles are the money you must pay from your own pocket right before the insurer kicks in their part and cover part of the sum of the total amount. In some situations, a company provides annual deductibles, whereas other insurers have per-incident policies.
Payout limits are also a thing you should pay attention to because they can vary based on the type of condition your dog suffers from, its lifespan, etc.
Reimbursement Levels and Pricing Options
Pricing policies are also different depending on your dog's age, location, the type of coverage the company provides, etc. Not all insurers rely on an approach focused on a benefit schedule. Most of them will provide reimbursements on your actual vet bill.
Best Pet Insurance for French Bulldogs – FAQs
Question: Should You Get Insurance for Your French Bulldog?
Answer: Getting pet insurance for your French bulldog is a must, especially because this dog breed is prone to numerous health problems. Frenchies may be pure breed dogs, but they are likely to suffer from a series of issues, especially genetic ones.
In fact, it is said that pure breeds are more sensitive health-wise compared to mixed breed dogs. An unexpected and undesired vet bill can go up to $5,000 or even more and I bet you don't or can't cover that amount. Who would?! It seems that 4 out of 5 dog owners cannot afford to pay for these expenses.
Therefore, having pet insurance is an excellent leverage or protection tool to avoid any financial risks. It's something all pet parents should have although they all hope not to use these policies.
So, yes, you should definitely get insurance for your French bulldog.
Question: Is Pet Insurance Expensive?
Answer: The cost of pet insurance varies based on your pet's characteristics, lifestyle, age, breed, size, diet, and its health history. It also varies based on your location and the prices marketed by your chosen insurance company.
For instance, for a young 6-month-old puppy, your policy could cost between $82 and over $100, whereas, for an adult dog of 5 years old, the same insurance could be more expensive, ranging from $110 to $130 or more.
The aforementioned prices are the ones you will find in larger cities such as NYC, while rural areas and smaller towns will certainly have insurance companies that sell more affordable policies.
Question: What Are the Most Common Health Problems for French Bulldogs?
Answer: Many French bulldogs might suffer from one or more of the following health issues:
Breathing problems because of their short noses;
Dystocia;
Spinal or vertebral birth defects;
Cataracts;
Urinary tract stones;
Abnormal eyelid; etc.
Question: What Does Standard Dog Insurance Cover?
Answer: It depends on what policy type you choose to purchase. Based on that, here's a list of the things your dog may be covered for:
Accidents;
Cancer;
Emergency care;
Hereditary conditions;
Blood tests;
Chronic conditions;
Hospitalization;
Prescription medications;
Surgeries;
Illnesses;
Ultrasounds; etc.
Question: What Doesn't Dog Insurance Cover?
Answer: Most pet insurance companies don't usually cover the situations listed below:
Annual check-ups;
Pre-existing conditions;
Spay or neuter procedures;
Vaccinations;
Examination fees;
Preventative care;
Teeth cleaning procedures.
Best Pet Insurance for French Bulldogs – Final Thoughts
Choosing one pet health insurance company or another is more of a personal decision that you must make in order to make sure your beloved French bulldog lives a healthy and happy life. Choose a company that offers the necessary coverage your dog needs, as comprehensive as possible.
That means you must find out your pet's health history as well as the one of its family. It's wiser to play safe than to regret later on. Pick an insurer that has a good reputation and that provides wide coverage.
My personal favorite pet health insurance company is Pets Best because they are very affordable and they offer good value for the money.