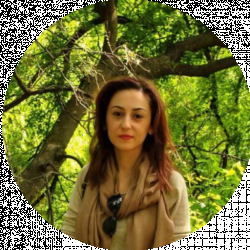 Latest posts by Alexandra Gavrilescu
(see all)
I love Frenchies! French bulldogs are my favorite dogs although I love all dog breeds. These small and funny-looking dogs make excellent pets. They are very affectionate and simply adorable. What makes them stand out among other dogs are their ears which resemble the ears of a bat.
Besides their upturned ears, French bulldogs are small but bulky. These pets are clever so, it won't be long till they become very important members of their owners' families. Believe me, you won't be able to look a French bulldog in the eye without feeling the urge to reward him with a tasty treat.
Speaking of which, in today's article, I will be reviewing some of the best treats available on the market that you should consider rewarding your Frenchie with.
Top 7 Best Treats for French Bulldogs
It is great to give treats to your dog but you shouldn't overdo it. Otherwise, it might get overweight. Many owners use treats when they're training their pets. Some say that French bulldogs aren't easy to train. That might be true in some cases but, with the help of a delicious treat, your Frenchie will listen to your command soon enough.
I've picked the following products based on their ratings and popularity but they are listed in no particular order.
1. Classic Crunchy Treats by Old Mother Hubbard
These dog biscuits are my favorite treats due to their delicious taste. I haven't personally tried them but my dog seems to really love these treats.
All the ingredients included in the recipe are natural and the flavors vary. Old Mother Hubbard's dog treats can taste like chicken, cheddar cheese, eggs, and other assorted flavors, all of which are natural and safe for your pet.
I was happy to see that the manufacturer included wholesome ingredients like real fruits, peanut butter, and veggies. All these biscuits are baked in the oven which helps to preserve their natural flavors and nutritional value.
2. Omega Bites by Zesty Paws
If you want your French bulldogs to experience a pleasant learning process, you should consider rewarding them with these healthy and tasty treats. The Zesty Paws chewable supplements contain Omega fatty acids as well as vitamins and other important nutrients.
The recipe is full of premium ingredients that will support your dog's joint health. This mix of nutrients leads to healthy skin, glowing fur, and an improved immune system. As we all know, Omega fatty acids are even good for humans.
On the other hand, it seems that, because of the fish oil, these treats might not be as delicious as other similar products. It's a matter of your dog's taste so give these treats a try and let your bulldog decide whether it likes them or not.
3. Crunchy Puppy Bites by Wellness Natural
The Wellness Natural dog treats are tiny crunchy snacks that you can give to your puppy. These soft dog treats are grain-free and they taste amazing. The formula contains two types of fresh meat and the recipe is improved by the additional vitamins that the manufacturing company decided to include.
These dog treats are safe and healthy. They are free of artificial flavors, preservatives, and colors. You can easily use them as rewards while you're training your French bulldog.
Initially, these products were created for puppies but many adults and even senior French bulldogs simply love the Wellness Natural crunchy bites.
More importantly, they are soft which makes them easy to chew and this is a great perk, especially for Frenchies because they have crowded teeth. Also, you don't have to worry that your dog will gain weight if you spoil it with these crunchy treats because they are low-calorie products.
4. Natural Value Beef Sticks by Loving Pets
I know I am not supposed to eat these treats, but they look so yummy. Ok, I will abstain myself from tasting them and only be happy to see how much my dog loves to chew on these treats.
The Loving Pets beef sticks are made with natural ingredients and they don't contain any by-products. This product is made in the United States and is a soft and chewable dog treat that suits dogs of all ages, including French bulldogs.
These treats contain beef, rosemary extract, vegetable glycerin, and mixed tocopherols. The last compound is used to preserve the product.
Besides beef sticks, the company also markets chicken and duck sticks, marketed under the same brand. These two varieties also have a natural smoke flavoring that will make your pet adore them. Natural Value treats are hypoallergenic because there aren't any added allergens such as soy, gluten, grain, or wheat.
5. Crunchy Treats by Nutro
The Nutro natural dog treats are safe, nutritious, and healthy. They are made with non-GMO ingredients. My dog's favorite flavor is the one with mixed berries but you can also choose from other available options: banana, apple, peanut butter, and a mix of chicken and carrot.
These nutritionally-balanced dog treats have a crunchy texture and are low-calorie dog snacks. All these amazing characteristics make them an ideal training reward for your French bulldog.
One treat has only five calories. Another thing that amazed me is the way these treats smell. Your doggo will go crazy about it, in a very good way.
The Nutro snacks are fruity and delicious and the fibers they contain will help your dog have smaller yet firmer stools. I'm talking about easily-digestible dog food that makes your pet more active while also strengthening its teeth and bones.
6. Raw Paws Pet Food
These pet treats contain chicken liver which was previously freeze-dried to keep all its goodness and nutritional values. The Raw Paws treats are delicious and natural and you can use them to train your French bulldog or simply as healthy snacks.
I love their bite-sized shape because they are easy to chew and digest. Moreover, these dog treats are free of grains and gluten so they're hypoallergenic.
The main ingredient is human-grade chicken liver but they also contain loads of minerals and vitamins. This recipe works well for all dogs, regardless of their age or size.
The company markets a wide range of available flavors and assortments: chicken-based, lamb treats, turkey chewable snacks, and even vegetarian dog treats.
7. Dentastix Dog Treats by Pedigree
As you all know, Pedigree is one of the most popular and reputable dog food brands on the planet. The company's choice for a healthy training treat that helps your Frenchie develop strong teeth is represented by Dentastix. In fact, many people see this as a dental care snack.
These products are rich in natural veggie extracts and minerals, both of which help your pet maintain a fresh breath. Also, they prevent your dog's teeth from developing tartar and bacteria. The shape and design of these dog sticks are pretty unique. They feature an X shape so that your furry friend will have fun grabbing and chewing them.
The taste is delicious, featuring a chicken flavor but the company also sells other varieties. From minty flavors to meat taste, you can pick the option that your dog loves the most. I was surprised to hear that many doggos actually prefer to chew on a minty treat.
How to Choose the Best Treats for French Bulldogs
When selecting the best treats you can afford for your French bulldog, make sure to carefully read the entire label to find out exactly what these products contain. Also, you must know what these treats should contain and the ingredients you should avoid.
Here are the things you should look for:
The ingredient list should be as short as possible;
The ingredients should be premium wholesome foods and they should appear at the beginning of the list; I don't know if you're aware of this but, the sooner an ingredient is listed on the label, the more of it the product contains;
You should opt for reliable brands and companies that are conscious when it comes to preserving the environment. Also, the best products are those made with local ingredients and manufactured in the United States;
Look for natural functional ingredients such as natural humectants like vegetable glycerin or molasses (these will keep the treats moist to be easier to chew); there are also natural preservatives like mixed tocopherols (a combination of vitamins E and C).
And, now, let's list the things you must avoid:
Stay away from treats that contain artificial flavors and sweeteners;
A long ingredient list isn't a good sign;
Other chemical color and additives should also be avoided;
Chemical preservatives might also impact your puppy's health;
Avoid treats that contain propylene glycol which is a chemical humectant.
Main Types of Dog Treats
There are many types of treats that you can choose from. At first, you could give your French bulldog more than one single type to discover its favorite products.
Crunchy treats – biscuits, cookies, bars, and kibbles. These treats aren't as moist as chewy alternatives;
Chewy and soft – these products feature increased moisture content and they contain humectants. They are also easier to break into smaller pieces;
Freeze-dried treats – these are dehydrated treats such as beef jerky and they are very appetizing to dogs. These types of treats make an excellent training reward;
Long-lasting chewable treats – these treats resemble the texture and consistency of bones but they are much softer and easier to chew. Bully sticks are also easier to digest and much safer compared to actual bones.
What Can You Use Dog Treats for?
There are numerous reasons why a dog owner offer treats to his or her pet. You could use treats as a training reward system or to bond with your French bulldog. We offer treats to our pets to show how much we love and care about them.
Certain treats are specially made to keep your dog's teeth clean and free of bacteria. Other treats work as health supplements, especially those that contain fish oil and Omega-3 fatty acids. Slower-eating treats are given to occupy your dog's time if it is very active and energized or when you need it to relax.
Regardless of your reason, you should always pay attention to how many treats you give your dog each day and how many calories the treat contains.
FAQs
Question: Can French Bulldogs Eat Human Food?
Answer: Normally, you should feed your dog with dog food only and avoid giving it your table scraps. However, let's admit that we all do that from time to time and like to spoil our pets with bites of human food. Be careful though because while some foods are safe, others might harm your dog by negatively influencing its health.
You can offer your French bulldogs small amounts of the following fruits and vegetables:
Blueberries;
Watermelon;
Bananas;
Broccoli;
Carrots;
Oranges;
Mango;
Peas;
Pineapple;
Sweet potatoes; etc.
Other things like mushrooms, tomatoes, and grapes should be avoided. Luckily for your dog, peanut butter is safe. Other safe foods are yogurt, cheese, tuna fish, popcorn, and rice.
Question: What Are the Best Snacks for French Bulldogs?
Answer: The best snacks for your French bulldogs are those made of natural ingredients that can be part of a nutritionally-balanced diet. Make sure the items you purchase don't have additives or GMO ingredients. Also, low-calorie snacks should be your go-to option if you own a French bulldog.
Dog treats made by Pedigree or Raw Paws are great because they have all the characteristics that I've mentioned above.
Question: What Foods Should French Bulldogs Avoid Eating?
Answer: You should avoid giving your French bulldog the following foods:
Chocolate;
Tomatoes;
Avocado;
Coffee or tea;
Grapes;
Shrimps and seafood;
Almonds.
All these foods contain some sort of compounds that are safe for humans but toxic for dogs.
Question: What Type of Treat Is Best for Your French Bulldog: Soft or Hard?
Answer: Every dog has its own preferences but, from what I could see, soft treats are enjoyed by more Frenchies compared to hard treats. That happens because soft treats are easier to chew and easier to break into tiny pieces without falling apart.
Question: What Size Should Your Dog's Treats Be?
Answer: Size is important, especially if your dog has crowded teeth or a small mouth. That's the case of French bulldogs. Therefore, the treats should be medium-sized; avoid big treats because they will be hard to chew and swallow. Avoiding too small treats is also good because your dog might not be satisfied with those.
Question: What Treat Flavors Do French Bulldogs Like the Most?
Answer: In terms of flavor, I don't think there's a favorite one that all Frenchies like. It is a highly subjective matter that's based on your dog's preferences. Some bulldogs are picky eaters but most of them will eat treats that have classic flavors such as beef, chicken, or salmon.
Question: Is a French Bulldog Hard to Train?
Answer: Well, it is not impossible but it isn't a breeze either. French bulldogs are pretty stubborn dogs so, the one who trains them must have a lot of patience. Also, you can try multiple methods to find the most suitable technique that works with your dog.
Despite the general belief that Frenchies are hard to train, with perseverance and dedication, you can achieve anything. These pets are very intelligent so, if you know how to approach them, they will learn many tricks in no time.
After just a couple of training sessions, your bulldog will learn how to behave and a few other tricks, as long as you motivate it enough. One thing you should know is the fact that French bulldogs have something that's called selective listening.
But, if you carry a bag of tasty treats with you, I bet they will suddenly become more attentive.
Best Treats for French Bulldogs – Bottom Line
When it comes to French bulldogs and furry friends in general, you should always opt for healthy and natural treats that are made of premium and nutritious ingredients. Pick a product that's made by a reputable company and sold under a well-known, tried and tested, brand.
Also, keep in mind that your little buddy might have crowded teeth and a small mouth opening. These features of French bulldogs make softer and smaller snacks the ideal treat for them.