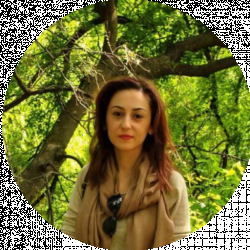 Latest posts by Alexandra Gavrilescu
(see all)
French bulldogs have adorable funny faces that win the heart of so many people. You can continue to keep your pet adorable and clean if you opt for the right type of cleaning products. Today, I will discuss shampoos: the best alternatives that help you have a happy and odorless pooch.
This is the right article that lets you know everything you must be aware of in terms of dog shampoos, regardless of how experienced you are as a dog owner.
Top 7 Best Shampoos for French Bulldogs
Here are the best shampoos for your French bulldog that you will find on the market today. I have listed them in no particular order but I've chosen these products based on their popularity and ratings.
1. French Bulldog Anti-Itch Shampoo by Pets Are Kids Too
This French bulldog shampoo is also a conditioner and it is marketed under the brand Pets Are Kids Too. It is said to relieve many allergy symptoms such as irritations and itchiness. Moreover, many owners have said that this product smells amazing.
This comprehensive shampoo formula is approved by many veterinarians and is gentle on your puppy's eyes and ears. It also keeps dandruff away and it comes with a lifetime money-back guarantee.
According to the manufacturer, the Pets Are Kids Too French bulldog shampoo has only natural ingredients and it is hypoallergenic.
2. The All Natural Pet Shampoo by Pro Pet Works
The Pro Pet Works shampoo is organic and it has only natural ingredients. Among its most valuable elements are Aloe Vera and vitamin E. It is a soap-free and hypoallergenic dog shampoo. This is a two-in-one dog product because it works as a shampoo and conditioner.
The company says their product restores the skin's natural oils of your pet while also relieving any sensation of dry skin or itchiness. The Pro Pet shampoo soothes sensitive skin and moisturizes it. Besides Aloe Vera and vitamin E, it also contains almond oil and vitamins A and D.
It is recommended by many vets but it might not be suitable for all pets, including all dog breeds.
3. Tearless Puppy Shampoo by Healthy Breeds
The Healthy Breeds shampoo and conditioner works safely for more than 100 different dog breeds and it has a nice passion fruit scent. This shampoo is gentle on the skin of your French bulldog and you can even use it on your pet's face because it won't irritate its eyes.
The formula has the right ingredients to nourish and moisturize the dog's fur coat due to its content of Aloe Vera. The proteins added to this shampoo will leave your dog with a soft and fluffy coat. This product is free from any unhealthy chemicals so that's a huge plus.
The Healthy Breeds dog shampoo is made in the United States and the brand is a reputable one. Therefore, dog owners can purchase it with confidence.
4. Buddy Wash Dog Shampoo
The Buddy Was pet shampoo is also a conditioner that's very refreshing due to its rosemary and mint flavor blend. All the ingredients are pure and botanical. It is formulated with botanical extracts that are mild and soothing on your puppy's skin.
Its herbal scent is well-liked by most dogs and their owners. The formula doesn't contain any chemicals. Both mint and lavender work as natural relaxants so they will calm down your dog while also making it less stressed when you're bathing it.
This product is truly a game-changer because it can thoroughly clean and remove dirt from all over your French bulldog's body, including its folds and creases. It is a cosmetic-grade dog shampoo that's manufactured in the United States and it's a soap-free formula. Another perk is given by the shampoo's price; it is very affordable.
5. Hypoallergenic Dog Shampoo by 4-Legger
This 4-Legger hypoallergenic shampoo contains Aloe Vera and lemongrass both of which are very soothing ingredients. Besides being hypoallergenic, this product is also organic and natural. Therefore, it is safe to use it on your puppy's skin. Due to its lemongrass content, your dog will look and smell amazing.
This dog shampoo is certified by the USDA and relieves symptoms such as itchy or dry skin. It is a moisturizing product that's free from harmful substances like sulfates, detergents, and other toxic chemicals. Many pet groomers and vets recommend it.
All its ingredients are sustainable. I am talking about a vegan shampoo for French bulldogs that's biodegradable and cruelty-free. It will effectively clean and condition your pet's fur coat.
6. Supreme Odor Control Shampoo by Nature's Miracle
This shampoo marketed by Nature's Miracle is great for French bulldog puppies. It works as a soothing shampoo as well as a moisturizing conditioner. It is said to keep all odor away. The product is a soap-free one so your pup will enjoy a tear-free bath.
The formula is based on infusions and natural oils to offer the expected cleaning strength that a dog owner desires and the puppy requires. All dogs, especially young ones will always like to explore the exciting things they discover in the world and, with this shampoo, they'll be able to do that clean and smell-free.
Nature's Miracle Shampoo is a tearless formula that meets the cleaning requirements of all French bulldogs. The hypoallergenic product comes without a scent and can be safely used with other items like products that are used to prevent ticks and fleas.
7. Oatmeal Shampoo for Dogs by Burt's Bees
Burt's Bees dog shampoo is made with honey and colloidal oat flour. It is one of the most affordable. Don't be fooled by its low price. This shampoo is as effective as other, more expensive, alternatives. After its bath, your dog will be clean and happy and it will smell great.
The oatmeal shampoo made by Burt's Bees will soothe your puppy's skin while also softening its fur coat. According to the manufacturer, over 99% of this product is made of natural ingredients. The brand is a reputable one, being established all the way back in 1984 and the company's products are all pH-balanced and free of colorants and sulfates.
It is a tearless pet shampoo that's suitable for all dog breeds, including puppies. The formula is recommended by numerous vets. You won't find any harsh chemicals or fragrances in this product.
How to Buy the Best Shampoo for Your French Bulldog
I don't know about you but my Frenchie used to be my best friend in the whole wide world. He meant everything to me. So, I treated him as part of my family and did everything to make him comfy and happy. After all, he was always making me feel joyful with his goofy expressions and affection.
Does Your Dog Have Sensitive Skin? Focus on Natural Ingredients
Choosing the right shampoo for your dog's necessities can be challenging but I am here to help in any way I can. First of all, you must know whether or not your dog has sensitive skin.
For instance, for dogs who deal with allergies, the owners should opt for hypoallergenic shampoos. All types of allergies can lead to skin issues such as blisters, itchiness, and rashes, all of which can turn into serious infections.
Some useful ingredients that you should look for in a shampoo for your French bulldog are marigold, oats, and coconut. All these might help soothe allergy-prone skin. Inflammations might also be tamed by natural shampoos that contain essential oils or sea salt. Other important and useful ingredients you may want to search for are vitamin E and hyaluronic acid.
Did you know that there are bath salts or French bulldogs available on the market? So, you should probably check those out as well. Bathe your dog for about 15 minutes. Make sure to rinse its coat well to get rid of all shampoo residues. Properly cleaning your pet's fur is crucial because it is an effective way to avoid allergy triggers.
As we all know, Frenchies can have multiple skin folds and wrinkles, so make sure to clean them regularly. Otherwise, they will collect food leftovers, dust, moisture, and dirt.
Can You Keep Your Dog's Fur Coat and Skin Free from Inflammations?
Frenchies are very curious dogs and they love to wander around and investigate or explore new things and corners. Most dogs roll around in the grass, dig up holes, jump, run, and do all sorts of messy activities. I know it isn't easy to clean and take care of your curious Frenchie.
Maintaining a healthy, clean, and happy dog involves a lot of time spent in the bathroom to clean, wash, bathe, and groom its coat. Not only will a good shampoo for French bulldogs maintain your pet clean but it will also nourish its skin, especially if it contains essential minerals and vitamins.
Look around for an antibacterial dog shampoo that will protect your furry friend from skin inflammations. There are even shampoos specialized on your dog's coat color: products meant for brown-haired dogs and others created for bright-colored fur coats.
Best Shampoo for French Bulldogs – Frequently Asked Questions
Question: Could You Bathe Your French Bulldog with Human Shampoo?
Answer: No, you should never try to bathe your dog with human shampoo because it may damage your pet's skin. The issue comes from the fact that dogs' skin has different pH from the one that humans have.
Some issues that might appear if you use human shampoo on your dog are dry, flaky, and itchy skin. If you only use human shampoo one single time on your dog, it may not be a real problem. The issue appears if you do it on a regular basis.
However, be aware of the fact that long-term usage of human shampoo on dogs will eventually lead to skin damage. Simply put, human shampoos are way too acidic for dogs. You might even put your dog at risk and he might develop bacterial infections.
Question: What's the Best Shampoo for French Bulldogs?
Answer: I used to own a French bulldog and he was so very cute and adorable. The way he acted was always surprising to me because some days, he won't even get up off the couch while other days he was looking for ways to play all day long.
So, because he was part of our family, I did my best to purchase only the safest and best products for him. In terms of shampoo, I've tried several brands to see which one works best and it's the smoothest on my dog's skin. I was lucky enough to have a healthy dog that didn't suffer from any allergies.
If your Frenchie is totally healthy, you can try almost any dog shampoo you want. But, if its skin is sensitive, you should opt for a product that's soothing and reduces inflammations. Shampoos that have ingredients that repair the skin and improve its elasticity are also a go-to option.
Question: How Often Should You Bathe Your French Bulldog?
Answer: There's no standard solution when it comes to bathing your dog. The frequency of this routine is based on your Frenchie's lifestyle. Does your dog stay most of the time inside the house or is it always playing outside?
Normally, most owners say they're bathing their dogs once per month while others have confessed to bathing their Frenchies once every two months.
Neither of these two options is wrong but I personally prefer the first alternative because it keeps your furry friend clean at all times while also giving its fur and skin the necessary time to spread the body's natural oils that have conditioning purposes.
If you also want to pamper your Frenchie during bath time, you should buy a gentle shower brush; one that was specially created for dogs or pets. This way, your dog will also receive a nice massage.
Question: What Other Options Could You Use Instead of Dog Shampoo?
Answer: Is there any other product that you can use instead of dog shampoo to clean your French bulldog? Your dog will explore so many places every day that it will be impossible for him to stay clean all the time. Also, it is basically impossible for you to bathe or keep your dog clean every day.
And, let's face it; no matter how much we love our Frenchies, they don't always smell nice. If that's the case, the best and quickest solution that you can consider is taking a wet towel and cleaning your dog's hair with it.
Another effective thing you can do is applying dry cleaning foam all over your dog's coat to refresh it. Make sure to choose products that are made of natural and safe ingredients. To avoid bacterial infections, you could also use a dog's antibacterial product.
Best Shampoo for French Bulldogs – Final Thoughts
There you have it: the list of some of the best and most effective shampoos for French bulldogs available on the market; plus some other useful insights related to the topic of dog shampoo that you may want to know. If you do everything right, you will soon discover that Frenchies aren't a tricky dog breed to care for.
Any of the shampoos listed above will do the trick and they are all worth considering. I would personally choose a natural formula, one that doesn't contain any types of allergens, and preferably fragrant-free. A mild shampoo but one that also has antibacterial properties would be my go-to option.